There is a very tough competition in every sector around the planet. The current scenario has brought a slowdown in the world's economic market, which has led enterprises to practice many ways to cut off their expenses and increase their productivity. Many experienced professionals have lost their jobs and many are on the verge to lose one. Entrepreneurs want to employ young and fresh minds, who can prove them to be an important asset for the company.
This suggests that finding and more importantly getting a new job is not an easy task to perform. It takes lots of effort to prepare for an interview in a reputed organization. If you are going to sit for an interview in coming days, here we bring you Top 7 Useful Interview Tips that can get you a job.
The first Impression: Interview Dress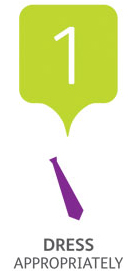 The first impression you make on a potential employer is the most important one. The first judgment an interviewer makes is going to be based on how you look and what you are wearing. That's why, in many cases, it is still important to dress professionally for a job interview, regardless of the work environment.
Now the question is what is the appropriate dress code for an interview? You'll want that first impression to be not just a good one, but, a great one. In general, the candidate dressed in a suit and tie is going to make a much better impression than the candidate dressed in scruffy jeans and a T-shirt.
Here's more on what to wear to an interview for professional, casual and startup companies, when you want to make the best impression.
How to Dress for a Professional Interview

Men's Formal Shirt

Rs. 399 /- Buy Now
Women's Formal Shirt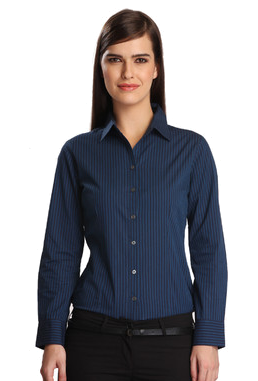 Rs. 499 /- Buy Now

Men's Interview Attire
Suit (solid color - navy or dark grey)
Long sleeve shirt (white or coordinated with the suit)
Belt
Tie
Dark socks, conservative leather shoes
Little or no jewelry
Neat, professional hairstyle
Limit the aftershave
Neatly trimmed nails
Portfolio
Women's Interview Attire
Suit (navy, black or dark grey)
If you are wearing suit skirt then it should be long enough so you can sit down comfortably
Coordinated blouse
Conservative shoes
Limited jewelry
No jewelry is better than cheap jewelry
Professional hairstyle
Neutral pantyhose
Light make-up and perfume
Neatly manicured clean nails
Portfolio
Dress Attire Online Demo
Interview Preparation & Practice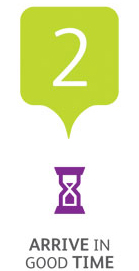 Be fully prepared with all the essentials to be taken care before the interview day. Update your CV and match with your experience and other certificates two days before the interview day. If this is your first interview then organize a small interview session in your home with the assistance of your friends or relatives. This gives you an idea about the situation you can face during the actual interview. Research everything you can about the company and think about how well your experience, interests and skills fit the job and the organisation. Find out what the prospective employer is actually looking for. Do check for timings and interview location in advance too with an aim to arrive ten minutes early, take money in case you need to take a taxi.
Don't speak too much

Open your mouth only when needed. Answer the questions in very well mannered fashion. Don't try to indulge the interviewer in casual talks. Try your level best to speak only in the formal language. Avoid adding non-formal words in your conversation. Don't make any false statements or promises during the interview. ONLY share your true capabilities. Don't promote yourself my adding false strengths or abilities, which you think can get you the job. It can bring you adverse effects later.
Handle Pressure Easily
To prepare for your big interview, you've done everything, you've updated your resume, researched the company to which you're applying, picked up your lucky interview suit from the dry cleaners, and spent hours poring over how-to guides and interview tips.
Then, minutes after striding into the meeting room, greeting the interviewer with a firm handshake, and breezing through introductions and icebreaking small talk, it happens: the hiring manager hits you with a question so bizarre that you find yourself thrown completely off balance.
Don't be afraid to say that you don't know something. It is far better to truthfully state your skills and experiences than it is to lie, get the job, and be asked to do something you don't know how to do … and then have to fess up. Keep things truthful and accurate and you'll put yourself in a position to succeed.
Aim for an answer that combines creativity, personality, and genuine self-awareness. An unusual interview question offers you a unique opportunity to flaunt your creativity and drive home some of your most appealing qualities and skills without succumbing to interview overkill. Avoid obvious cliches and expected answers, but don't go off the deep end by answering with an equally off-the-wall response.
If all else fails, fall back on polite redirection. If your interviewer poses a question that leaves you speechless, or more pointedly, that makes you feel uncomfortable in anyway, state respectfully that you'd prefer not to answer and ask to move on to the next topic of discussion. While this may not be the option that helps you curry the most favor with your prospective employer, it's a viable last resort if you find yourself truly stumped or uncomfortable.
Closing the Interview

When the interview comes to an end, don't just stand up and walk out of the room. Remember your etiquettes and do follow them. If you are asked for an expected salary and other allowances, demand what you think you're worth of. Keep your capabilities and experience tenure before demanding anything. If the interviewer negotiates, listen to him/her carefully and think accordingly. Don't utter anything unprofessional regarding your salary or allowances.
Top Interview Questions
Tell me about yourself
Why should I hire you
What are your strengths
What are your Weakness
Why do you want to work for this organization
Why did you leave your last job
What experience do you have in this field
Do you work well under pressure
Do you consider yourself successful
What have you done to improve your knowledge
What is your philosophy towards work
In what ways are you a team player
Are you a creative person
How long would you expect to work for us if hired
Tell me about a suggestion you have made
Tell me about your dream job
Are you applying for other jobs
What kind of salary do you need
Do you know anyone who works for us
What irritates you about co-workers
What kind of person would you refuse to work with
What motivates you to do your best on the job
Are you willing to work overtime
Would you be willing to relocate if required
Do you think you are overqualified for this position
What position do you prefer on a team working on a project