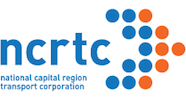 National Capital Region Transport Corporation is also popular as NCRTC and was incorporated on 2013 as a joint partnership project between the Center and the States. The NCRTC is a Joint Sector company of Govt. of India and States of Delhi, Haryana, Rajasthan and U.P. The NCRTC is under the administrative control of Ministry of Housing and Urban Affairs. The NCRPB identified and recommended eight RRTS corridors to connect the towns in NCR with high speed rail based commuter transit services. NCRTC is one of the best choice if you are looking for the career in Govt. undertaking sector. For latest update on NCRTC recruitment like our facebook page and get all the recent updated related to NCRTC Recruitment.
Address of communication for any recruitment query
National Capital Region Transport Corporation
7/6, Siri Fort Institutional Area
August Kranti Marg
New Delhi – 110049
Phone: 011-4106 6943
Fax: 011-4106 6953
National Capital Region Transport Corporation Ltd. Latest Recruitment and other News.
[jr_shc taxonomy="job_tag" terms="national-capital-region-transport-corporation-ltd" terms_operator="IN"]