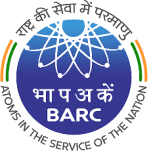 Bhabha Atomic Research Centre (BARC) recruitment Fitter, Welder, Turner, Electrician, Instrument Mechanic, Electronic Mechanic, A/C Mechanic and other. In January 1954 Dr Homi Jehangir Bhabha established the Atomic Energy Establishment, Trombay (AEET), the objective was to start a multidisciplinary research program in India. In 1966 the AEET name was changed to Bhabha Atomic Research Centre (BARC). We know that the atomic Energy is the future of the overall Power sector of world and very helpful in reducing the carbon intensity. BARC has active groups for Research and Development in Reactor Technologies, Fuel reprocessing and waste management, Isotope Applications, Radiation Technologies and their application to health, agriculture and environment, Accelerator and Laser Technology, Electronics, instrumentation and reactor control and Materials Science.
Address of communication for any recruitment query
Bhabha Atomic Research Centre
Trombay
Mumbai - 400 085
India
Telephone :+91-22-25505050 / 25592000
Bhabha Atomic Research Centre Latest Recruitment and other News.
[jr_shc taxonomy="job_tag" terms="bhabha-atomic-research-centre" terms_operator="IN"]