Making Judgments Reasoning Questions, Example and Video
Making Judgments Solved Examples - Page 2
Making Judgments Important Questions - Page 3
Making Judgments Video Lecture - Page 4
A decision is the final outcome of the process of evaluating and analyzing data. System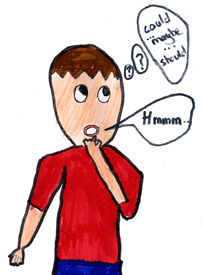 atic analysis of facts and figure reduces the chances of inaccuracy and ensures speedy decision making.
Judgment is defined as a process of combining knowledge and understanding with common sense. Even though judgment questions resemble reading comprehension questions, they are different in that you must choose the best answer based on your accumulated knowledge and common sense. The answer will not necessarily be given in the reading selection. Clues to the correct answer, however, may be found in the reading passage, so reading comprehension will play a large part in answering judgment questions correctly.
To recognize judgment questions and understand how to answer them, try the following practice exercises. You must read the passage and choose the best answer for the question asked. The correct answers and explanations of those answers follow the exercise.
Jobs by Category
Syllabus and Previous Papers