Common Banking Terms
Rescheduling of Payment
Rearranging the repayment of a debt over a longer period than originally agreed upon due to financial difficulties of the borrower.
Restrictive Endorsement
Where endorser desires that instrument is to be paid to particular person only, he restricts further negotiation or transfer by such words as "Pay to Ashok only". Now Ashok cannot negotiate the instrument further.
Right of Appropriation
As per Section 59 of the Indian Contract Act, 1972 while making the payment, a debtor has the right to direct his creditor to appropriate such amount against discharge of some particular debt. If the debtor does not do so, the banker can appropriate the payment to any debt of his customer.
Right of Set-Off
When a banker combines two accounts in the name of the same customer and adjusts the debit balance in one account with the credit balance in other account, it is called right of set-off. For example, debit balance of Rs.50,000/- in overdraft account can be set off against credit balance of Rs.75,000/- in the Savings Bank Account of the same customer, leaving a balance of Rs.25,000/- credit in the savings account.
Safe Custody
When articles of value like jewellery, boxes, shares, debentures, Government bonds, Wills or other documents or articles are given to a bank for safe keeping in its safe vault,it is called safe custody.. Bank charges a fee from its clients for such safe custody.
Savings Bank Account
All banks in India are having the facility of opening savings bank account with a nominal balance. This account is used for personal purposes and not for business purpose and there are certain restrictions on withdrawals from this type of account. Account holder gets nominal interest in this account.
Teller
Teller is a staff member of a bank who accepts deposits, cashes cheques and performs other banking services for the public.
Underwriting
Is an agreement by the underwriter to buy on a fixed date and at a fixed rate, the unsubscribed portion of shares or debentures or other issues. Underwriter gets commission for this agreement.
Universal Banking
When Banks and Financial Institutions are allowed to undertake all types of activities related to banking like acceptance of deposits, granting of advances, investment, issue of credit cards, project finance, venture capital finance, foreign exchange business, insurance etc. it is called Universal Banking.
Virtual Banking
Virtual banking is also called internet banking, through which financial and banking services are accessed via internet's world wide web. It is called virtual banking because an internet bank has no boundaries of brick and mortar and it exists only on the internet.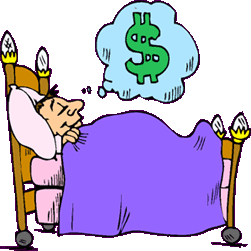 Wholesale Banking
Wholesale banking is different from Retail Banking as its focus is on providing for financial needs of industry and institutional clients.
Waiver
In banking terms, a waiver is relinquishing the rights. Sometimes also considered to be the exemption or settlement of a part of debt.

Warrant
An option for a longer period of time giving the buyer the right to buy a number of shares of common stock in company at a specified price for a specified period of time.
Wire Transfer
Wire transfer is types of payment methodologies through the transactions are made. It is a method of transferring money from one person to another person or bank or between banks electronically. In case of bank to bank transfer there is no cash transaction. At the EOD of the day Netting occurs between the banks. It is a very secure way of transfer. The payment is identified by the unique identification of the account holder. While transferring funds from savings account to checking account, ATM card transaction, Transaction made by swiping credit or debit card, wire transfer transaction is initiated between the customer's account and retail banks account.
Withdrawal
A removal of funds from a savings or checking account by the accounts owner is known as withdrawal.
Zero Balance Account
A checking account in which balance is always maintained as Zero in order to have control over disbursements. The zero balance account will be credited by the exact amount of the check from the master account when the actual transaction takes place. Once the account is debited the balance is retained to Zero. These accounts are used by corporate which wants to have centralized cash control.

Jobs by Category
Syllabus and Previous Papers